The day the Six-Day War started – level 1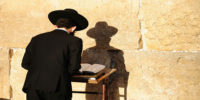 05-06-1967
It is May 1967. Egypt closes the access to the Red Sea for Israel. Soon, the Six-Day War starts between Israel and some Arabian countries.
It is June 5, 1967. Many Israeli planes fly to Egypt. The planes attack Egyptian army airports. Many Egyptian planes are destroyed.
After the attack, Israel controls the sky. Israel attacks Egypt on the ground. Israel wins. Israel has access to the Red Sea again.
The Israeli soldiers also go to Jerusalem. They take some parts of Jerusalem from Jordan.
Four days later, Israel attacks Syria. Israel takes some part of Syria.
The war changes the map of the whole area. The problems still continue. Soon, more wars between Arabs and Israel come.
Difficult words: access (a situation when you can go to someplace), army (many soldiers), destroyed (very broken).
What were some of the long-term effects of the Six-Day War on the region?
LEARN 3000 WORDS with DAYS IN LEVELS
Days in Levels is designed to teach you 3000 words in English. Please follow the instructions
below.
How to improve your English with Days in Levels: 

Test
Do the test at Test Languages.
Go to your level. Go to Level 1 if you know 1-1000 words. Go to Level 2 if you know 1000-2000 words. Go to Level 3 if you know 2000-3000 words.

Reading
Read two new articles article at Days in Levels every day.
Read one previous article too and check if you remember all new words.

Listening
Listen to the new article and read the text at the same time.
Listen to the new article without reading the text.

Writing
Answer the question under the new article and write your answer in the comments.