The day the Mafia killed Giovanni Falcone – level 2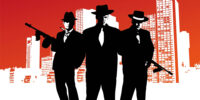 23-05-1992
The Mafia was in Sicily, Italy, from 1838. After World War II, the Mafia was very strong.
Giovanni Falcone was from Sicily, too. He studied law and became a judge. He wanted to change the situation in Sicily. In 1978, he started to work in Palermo. It was the time when the Sicilian Mafia brutally removed everybody who stood in its way.
Falcone worked very hard and gathered evidence against the Mafia. In 1986, Falcone sent many Mafia members to prison, but the biggest boss was still free.
Falcone continued his work against the Mafia. The Mafia tried to kill him twice, but he always survived.
On May 23, 1992, Falcone and his wife arrived at Palermo Airport. The Mafia put a 500-kilogram bomb into the pipes under the road. When Falcone drove over the road, there was a huge explosion. The explosion opened the road and hit the car in which Falcone was sitting. Falcone, his wife, and 3 policemen died.
Falcone's death made people very angry. They protested in the streets and wanted to stop the Mafia's killings. As a result, the police arrested many Mafia members, including the biggest boss.
Difficult words: remove (to make somebody disappear from a place), gather (to collect), pipe (a tube), killing (a murder).
What changes, if any, has the Sicilian Mafia seen since the death of Giovanni Falcone?
LEARN 3000 WORDS with DAYS IN LEVELS
Days in Levels is designed to teach you 3000 words in English. Please follow the instructions
below.
How to improve your English with Days in Levels: 

Test
Do the test at Test Languages.
Go to your level. Go to Level 1 if you know 1-1000 words. Go to Level 2 if you know 1000-2000 words. Go to Level 3 if you know 2000-3000 words.

Reading
Read two new articles article at Days in Levels every day.
Read one previous article too and check if you remember all new words.

Listening
Listen to the new article and read the text at the same time.
Listen to the new article without reading the text.

Writing
Answer the question under the new article and write your answer in the comments.