The day the longest railway tunnel was opened – level 3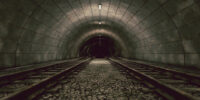 01-06-2001
The Gotthard Base Tunnel is in Switzerland and it runs under the Alps. The tunnel is 57 kilometers long, making it the longest tunnel in the world at the time of its opening in 2016.
The construction of the tunnel began in November 1999 and took over 16 years to complete. It required the excavation of over 28 million tons of rock and the tunnel cost over $10 billion to build.
Over 2,500 workers were involved in the construction process, which included drilling and blasting through the hard rock of the Alps.
The tunnel is not only the longest railway tunnel in the world, but it is also one of the deepest. It runs up to 2.3 kilometers below the surface of the mountains.
The tunnel was officially opened on 1 June 2016 in a ceremony attended by Swiss and European leaders.
Difficult words: excavation (digging out), blasting (destroying by using an explosion).
What advantages does the Gotthard Base Tunnel offer that were not previously available?
LEARN 3000 WORDS with DAYS IN LEVELS
Days in Levels is designed to teach you 3000 words in English. Please follow the instructions
below.
How to improve your English with Days in Levels: 

Test
Do the test at Test Languages.
Go to your level. Go to Level 1 if you know 1-1000 words. Go to Level 2 if you know 1000-2000 words. Go to Level 3 if you know 2000-3000 words.

Reading
Read two new articles article at Days in Levels every day.
Read one previous article too and check if you remember all new words.

Listening
Listen to the new article and read the text at the same time.
Listen to the new article without reading the text.

Writing
Answer the question under the new article and write your answer in the comments.