The day the Falklands War ended – level 3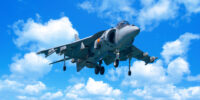 14-06-1982
On April 2, 1982, hundreds of Argentinean soldiers landed on the Falkland Islands which were home to only 2 thousand people. This territory had belonged to Great Britain since 1833, but Argentina never stopped considering it their own.
In London, 12,000 kilometers away, the news of the invasion caused a shock. Prime Minister Margaret Thatcher took immediate action, and on April 5, a fleet of 93 ships set sail for the Falkland Islands. A total of about 15 thousand soldiers had the task to get the islands back.
On May 1, a war broke out on the islands. First, it took place in the air and at sea. However, on May 21, the British decided to land and their main goal was to get to Port Stanley which was the capital of the islands. The British eventually succeeded on June 14. Argentina surrendered and the British celebrated the victory.
The Falklands War lasted 74 days. 904 soldiers died in it. As a result, nothing changed at all in the original arrangement.
Difficult words: consider (to think that something is true), cause (to create), fleet (a group of ships), set sail (to begin a journey), surrender (to stop fighting because you can't win).
What was the main goal of the British when they decided to land on the Falkland Islands?
LEARN 3000 WORDS with DAYS IN LEVELS
Days in Levels is designed to teach you 3000 words in English. Please follow the instructions
below.
How to improve your English with Days in Levels: 

Test
Do the test at Test Languages.
Go to your level. Go to Level 1 if you know 1-1000 words. Go to Level 2 if you know 1000-2000 words. Go to Level 3 if you know 2000-3000 words.

Reading
Read two new articles article at Days in Levels every day.
Read one previous article too and check if you remember all new words.

Listening
Listen to the new article and read the text at the same time.
Listen to the new article without reading the text.

Writing
Answer the question under the new article and write your answer in the comments.