The day the Cultural Revolution started – level 2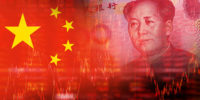 18-05-1980
After World War II, the leader of the Communist Party in China, Mao Zedong, wanted to make the country great like the US or Britain.
Mao wanted people in the countryside to stop farming and start producing steel. It was a disaster because farmers did not know how to make steel. Millions of people died because they did not have enough food.
On May 16, 1966, the Cultural Revolution started. Mao wanted to change the whole country, but the most important thing was to change people's thinking.  Mao closed schools and he sent millions of young students to the countryside. The government destroyed many historical buildings and burned books.
The Cultural Revolution destroyed traditional China, and it took a long time to build its economy again.
Difficult words: Communist Party (a government that wants everything in a country to belong to everybody), steel (a hard and strong grey material), traditional (something that exists for a long time and is a part of people's lives), economy (what the country produces and sells).
What were the long-term consequences of the Cultural Revolution?
LEARN 3000 WORDS with DAYS IN LEVELS
Days in Levels is designed to teach you 3000 words in English. Please follow the instructions
below.
How to improve your English with Days in Levels: 

Test
Do the test at Test Languages.
Go to your level. Go to Level 1 if you know 1-1000 words. Go to Level 2 if you know 1000-2000 words. Go to Level 3 if you know 2000-3000 words.

Reading
Read two new articles article at Days in Levels every day.
Read one previous article too and check if you remember all new words.

Listening
Listen to the new article and read the text at the same time.
Listen to the new article without reading the text.

Writing
Answer the question under the new article and write your answer in the comments.