The day the BBC played a prank on April Fools' Day – level 3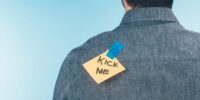 01-04-1957
One of the most famous April Fools' Day pranks was played by the BBC on April 1, 1957. They showed a short film about a family in Switzerland who harvested spaghetti from trees.
The film included footage of people picking spaghetti off trees, and a newsreader explaining that the mild winter had led to an abundant spaghetti harvest.
Many viewers were fooled by the film, and some even called the BBC to ask how they could grow their own spaghetti trees.
The spaghetti used in the film was actually purchased from a local store and hung on trees to create the illusion of a harvest.
The BBC later explained that the film was meant to be an amusing April Fools' Day joke and apologized for any confusion it may have caused.
Difficult words: prank (a joke that gives people a surprise), harvest (to collect corn from the fields), abundant (many).
What other creative April Fools' Day pranks have been recorded in history?
LEARN 3000 WORDS with DAYS IN LEVELS
Days in Levels is designed to teach you 3000 words in English. Please follow the instructions
below.
How to improve your English with Days in Levels: 

Test
Do the test at Test Languages.
Go to your level. Go to Level 1 if you know 1-1000 words. Go to Level 2 if you know 1000-2000 words. Go to Level 3 if you know 2000-3000 words.

Reading
Read two new articles article at Days in Levels every day.
Read one previous article too and check if you remember all new words.

Listening
Listen to the new article and read the text at the same time.
Listen to the new article without reading the text.

Writing
Answer the question under the new article and write your answer in the comments.