The day Raoul Wallenberg was arrested – level 1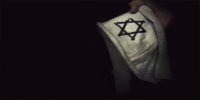 17-01-1945
It is 1944. Hitler wants to send many Hungarian Jews to concentration camps. The United States wants to stop this plan. They send Raoul Wallenberg to Budapest.
Wallenberg is a Swedish diplomat. He knows Budapest well. He knows important people there.
When he comes to Budapest, he starts to give special documents to Hungarian Jews. These documents protect them from deportation. The Germans respect these documents.
Wallenberg has money from the US. He rents 32 buildings in Budapest. The buildings are protected by diplomatic immunity. Wallenberg hides many people in these buildings. Wallenberg saves the lives of many people.
The war is coming to an end. The Russians come to Hungary.
On January 17, 1945, the Russians arrest Wallenberg. The Russians think that he is an American agent. The Russians take Wallenberg to prison in Moscow. He disappears there. He is only 32 years old.
He is a big hero. People still remember his name. There are many streets in the world with his name.
Difficult words: Hungarian (from Hungary), Jew (somebody whose religion is Judaism), deportation (to move somebody to another country against their wish), respect (to think that something is important), diplomatic immunity (protection from some laws because countries want to be friendly), agent (a spy), hero (a person who is very brave).
What impact did Raoul Wallenberg have on Hungarian Jews during the Holocaust?
LEARN 3000 WORDS with DAYS IN LEVELS
Days in Levels is designed to teach you 3000 words in English. Please follow the instructions
below.
How to improve your English with Days in Levels: 

Test
Do the test at Test Languages.
Go to your level. Go to Level 1 if you know 1-1000 words. Go to Level 2 if you know 1000-2000 words. Go to Level 3 if you know 2000-3000 words.

Reading
Read two new articles article at Days in Levels every day.
Read one previous article too and check if you remember all new words.

Listening
Listen to the new article and read the text at the same time.
Listen to the new article without reading the text.

Writing
Answer the question under the new article and write your answer in the comments.