The day of the worst sea disaster – level 2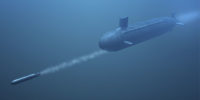 30-01-1945
It is winter 1945 and a big German ship is going across the Baltic Sea.
The ship is full of people who were able to escape from the rapidly advancing Soviet army. The ship is going back to Germany. There are an incredible 10,582 people on board.
On January 30, 1945, the ship is seen by a Soviet submarine. The order is clear, "Sink every big transport ship."
The submarine sends 4 torpedoes. Three torpedoes hit the ship. All the people on board start to fight for their lives. The air temperature is minus 18 degrees Celsius. It is so cold that 5 of 11 lifeboats are frozen to the ship, and it isn't possible to use them.
The ship sinks in less than 50 minutes after it is hit. At that moment it is clear that those who aren't in the lifeboats are going to freeze to death. 9,343 people don't survive the disaster. No other sea disaster took so many lives.
Difficult words: escape (to run away from a bad place), advance (to more through some area), incredible (difficult to believe), sink (to send under water), lifeboat (a small boat on a big ship that people use if the big ship has a problem).
What do you think was the greatest challenge for those on board in terms of survival?
LEARN 3000 WORDS with DAYS IN LEVELS
Days in Levels is designed to teach you 3000 words in English. Please follow the instructions
below.
How to improve your English with Days in Levels: 

Test
Do the test at Test Languages.
Go to your level. Go to Level 1 if you know 1-1000 words. Go to Level 2 if you know 1000-2000 words. Go to Level 3 if you know 2000-3000 words.

Reading
Read two new articles article at Days in Levels every day.
Read one previous article too and check if you remember all new words.

Listening
Listen to the new article and read the text at the same time.
Listen to the new article without reading the text.

Writing
Answer the question under the new article and write your answer in the comments.