The day of the U-2 incident – level 3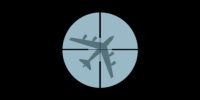 01-05-1960
On May 1, 1960, an American U-2 spy plane was flying over the Soviet Union.
The plane was equipped with cameras and other high-tech surveillance equipment, which allowed it to take detailed photographs of Soviet military bases and other sensitive sites.
The plane was shot down by a missile fired by a Soviet air defense unit.
The pilot ejected from the plane and parachuted to the ground where he was captured by Soviet authorities. He was held prisoner for nearly two years before being released in a prisoner exchange.
The U-2 incident was a major embarrassment for the United States, as it exposed the fact that the US was conducting surveillance of the Soviet Union.
The U-2 incident caused a major setback in US-Soviet relations and contributed to increased tensions during the Cold War.
Difficult words: surveillance (monitoring), eject (to be pushed out quickly), conduct (to do), setback (a problem).
What long-term effects did the U-2 incident have on the relationship between the US and the Soviet Union?
LEARN 3000 WORDS with DAYS IN LEVELS
Days in Levels is designed to teach you 3000 words in English. Please follow the instructions
below.
How to improve your English with Days in Levels: 

Test
Do the test at Test Languages.
Go to your level. Go to Level 1 if you know 1-1000 words. Go to Level 2 if you know 1000-2000 words. Go to Level 3 if you know 2000-3000 words.

Reading
Read two new articles article at Days in Levels every day.
Read one previous article too and check if you remember all new words.

Listening
Listen to the new article and read the text at the same time.
Listen to the new article without reading the text.

Writing
Answer the question under the new article and write your answer in the comments.