The day of the U-2 incident – level 1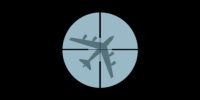 01-05-1960
On May 1, 1960, an American plane flies over the Soviet Union. The name of the plane is U-2. It is a spy plane.
The plane carries cameras. The cameras take photographs of Soviet army places.
The Soviet Union shoots down the plane.
The pilot jumps from the plane. He parachutes to the ground. The Soviet army catches the pilot. He becomes a prisoner in the Soviet Union. He spends two years in prison. Then he can go to the United States.
The U-2 incident isn't good for relations between the US and the Soviet Union.
Difficult words: spy (a secret agent), parachute (to use a parachute to go down), incident (an unusual moment), relations (connections between two countries).
What impact do you think the U-2 incident had on US-Soviet diplomatic relations?
LEARN 3000 WORDS with DAYS IN LEVELS
Days in Levels is designed to teach you 3000 words in English. Please follow the instructions
below.
How to improve your English with Days in Levels: 

Test
Do the test at Test Languages.
Go to your level. Go to Level 1 if you know 1-1000 words. Go to Level 2 if you know 1000-2000 words. Go to Level 3 if you know 2000-3000 words.

Reading
Read two new articles article at Days in Levels every day.
Read one previous article too and check if you remember all new words.

Listening
Listen to the new article and read the text at the same time.
Listen to the new article without reading the text.

Writing
Answer the question under the new article and write your answer in the comments.