The day of the miracle in the Andes – level 1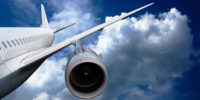 23-12-1972
It's October 13, 1972. Rugby players from Uruguay fly to Chile for a match. Their friends and families fly with them. The weather is bad. The pilots make a mistake. They fly very low.
At one moment, they see a mountain in front of the plane. The pilots try to fly around it. But it's late. The plane hits the top of the mountain with its tail. Then, the plane goes down. It hits a big mass of snow.
25 people out of 45 survive the crash. Some people are OK. But some people have broken bones. Their situation is bad. The survivors think that help must come soon. But nobody is coming.
After 10 days, they hear on the radio that the rescue operation is stopped. This is because people think that they are dead. The situation is horrible. They are high in the mountains. They have little food. The nights are very cold.
Now, the survivors know that nobody can help them. Three of the men start a journey through the mountains. They want to bring help. The next day, they return to the plane with frozen feet.
Soon, the survivors have no food. There are no plants or animals high in the mountains. There is only ice and rock. After some days, they are very hungry. Then, some survivors begin to eat meat from dead bodies. It is very difficult for them. But they must do it if they want to live.
Two months after the crash, three survivors go through the mountains again. They want to bring help. After a 10-day walk, they see a fire. A man is sitting next to the fire. It's December 23, 1972. Soon, the last 16 survivors are safe.
Difficult words: tail (the last part of a plane), mass (something big), survive (to live after an accident), crash (an accident when something hits something), survivor (a person who survives an accident), rescue operation (an activity which saves lives), journey (a long trip), plant (a green organism like a flower or tree).
What was the most difficult part of the survivors' journey?
LEARN 3000 WORDS with DAYS IN LEVELS
Days in Levels is designed to teach you 3000 words in English. Please follow the instructions
below.
How to improve your English with Days in Levels: 

Test
Do the test at Test Languages.
Go to your level. Go to Level 1 if you know 1-1000 words. Go to Level 2 if you know 1000-2000 words. Go to Level 3 if you know 2000-3000 words.

Reading
Read two new articles article at Days in Levels every day.
Read one previous article too and check if you remember all new words.

Listening
Listen to the new article and read the text at the same time.
Listen to the new article without reading the text.

Writing
Answer the question under the new article and write your answer in the comments.